Forwardly Advisory Team
Image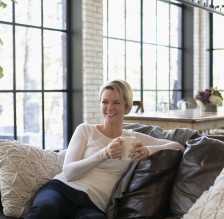 Pilar Prinz
JD/MBA (Forwardly co-founder)
Pilar Prinz is a certified relationship coach and top family lawyer for over 20 years. Her legal career has propelled her into the national media scene as a guest legal expert on CNN, Fox News and other national programs. In 2023, she was voted one of The Best Lawyers in America in the field of Family Law.
Image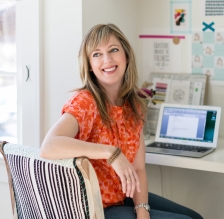 Julie Klappas
Forwardly co-founder
Julie Klappas is a Creative Director with two decades' experience creating content for top lifestyle brands like HGTV, Food Network, and Discovery. Previously, Julie was Vice President/Creative Director at Lifetime Television where she created award-winning content and marketing for women.
Image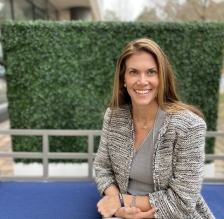 Dr. Hill has a doctoral degree in Clinical Forensic Psychology from Drexel University and a law degree from Villanova University.  She is a member of the Georgia Psychological Association, the Georgia Bar, and is a past board member of the American Psychological Association Society for Family Psychology. She is an adjunct faculty member at Emory School of Medicine and continues to supervise psychiatry residents and psychology students there. Dr. Hill also serves on the Georgia Psychological Association Ethics Committee. Dr. Hill's private practice includes individual therapy for children, adults and families, reunification therapy, parent coordination and co-parenting counseling. She works with families in transition, couples in high conflict divorce, and conducts parental fitness and child custody evaluations. Dr. Hill has been qualified as an expert in the field of psychology by several courts.
Image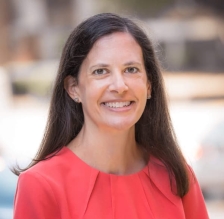 Dr. Koenig, a board-certified pediatrician, is a graduate of Harvard University, where she received a degree in biology. She earned her medical degree from John Hopkins University School of Medicine, where she also completed her pediatric residency. She has been in private practice at Piedmont Pediatrics since 2002. She currently serves as a member of the Children's Healthcare of Atlanta Community Physician's Advisory Council, as a board member of Kate's Club, and participates each year in international medicine mission trips.
Image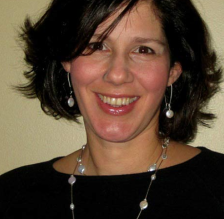 Dr. Levy holds a Doctorate of Psychology and is trained in Cognitive Behavioral Therapy, Trauma Focused Cognitive Behavioral Therapy, and Family Systems.  She has over 20 years' experience providing psychotherapy and training, with particular experience in high conflict divorce and abuse cases. She is a graduate of the University of Georgia and a partner of Family Psychology of East Cobb. She previously served as Clinical Director at a Child Advocacy Center serving two of the busiest counties in Georgia. She is a member of the Association of Family and Conciliation Courts (AFCC), the American Professional Society on the Abuse of Children (APSAC), the American Psychological Association (APA) and the Georgia Psychological Association (GPA). Dr. Levy has testified over 70 times in multiple jurisdictions at the state, federal and military levels.
Image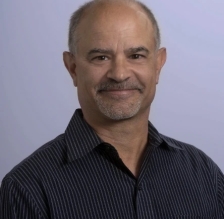 Dr. Rotunda is a licensed clinical psychologist and a professor at University of West Florida, where he teaches a wide range of undergraduate and graduate courses focused on clinical and applied psychology. Before joining UWF, Dr. Rotunda was a lecturer and research associate at the Harvard Families and Addiction Program at Harvard University Medical School. Dr. Rotunda earned his bachelor's degree from the State University of New York at Albany, majoring in both psychology and social welfare. He received a doctorate in clinical/community psychology from the University of South Carolina in 1993 after completing a clinical internship at the Brockton and West Roxbury Veterans Affairs Medical Center in Boston, Massachusetts, and then completed postdoctoral clinical and research training at the Harvard Families and Addiction Program. In his private practice, Dr. Rotunda sees individuals and couples in marriage and family counseling.
Image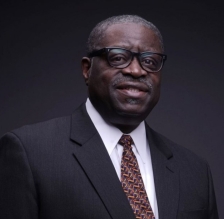 Lester Barclay is the managing partner of The Barclay Law Group in Chicago, Illinois. He has practiced matrimonial law since 1985 and is frequently appointed by courts as a Guardian ad Litem to protect the interest of children in marital breakups. His ethnically diverse law firm serves an equally diverse clientele. Mr. Barclay is the author of the first-ever comprehensive book on divorce tailored specifically for the black community, The African-American Guide to Divorce & Drama: Breaking Up Without Breaking Down. He attained his law degree from Case Western Reserve University Law School and his bachelor's degree with honors from Oberlin College. Mr. Barclay is a former board member of the Cook County Bar Association and the Chicago Legal Aid Society and was president of the board of directors of the Christian Community Health Center for 17 years.
Image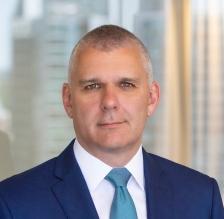 Dennis Collard is a family law attorney who is rated "AV Preeminent" by Martindale-Hubbell's judicial review process. He is recognized as a Georgia Super Lawyer from 2014 to present. Mr. Collard is an honors graduate of the Florida State University College of Law where he was a member of the Law Review. He is a registered neutral mediator and arbitrator with the Georgia Office of Dispute Resolution, a certified Collaborative Law attorney, and a court-appointed Guardian ad litem representing the best interest of children in child custody matters. Mr. Collard has been quoted about numerous family law matters by CNN, National Public Radio, Atlanta's 11Alive and the Fulton County Daily Report. His seminars and presentations include co-chair and speaker, Same Sex Legal Issues seminar, 2012, 2013, 2014, 2015, 2016, Institute of Continuing Legal Education in Georgia, After Marriage symposium, Florida State University College of Law, contributor, Library of Georgia, faculty member, Family Law from A to Z, National Business Institute, speaker and panel moderator, 29th Annual Family Law Institute, Georgia.
Image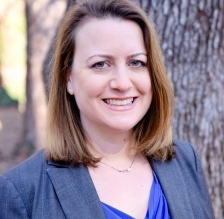 Alyson Lembeck is a graduate of Emory University school of Law and graduated valedictorian from the University of Florida. She is admitted to practice law in the Supreme Court of Georgia, the U.S. District Court, Northern District of Georgia, Georgia and Florida state courts. Ms. Lembeck is a member of the American Bar Association, Family Law Section, State Bar of Georgia, Family Law Section, State Bar of Florida, and the executive committee of the Weltner Inn of Court. She serves on the  Atlanta Scholars Kollel Board, as the Fulton County Chair and the Alternative Dispute Resolution Chair for the Amicable Divorce Network. She has been named a Super Lawyer from 2010 to the present, and named by The American Lawyer a top rated lawyer in family law.
Image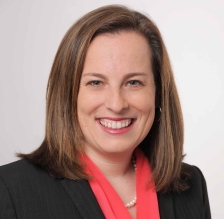 Elizabeth Garrett
JD/CPA/CVA
Beth Garrett is a partner in the Divorce Litigation Support Practice at Frazier & Deeter. She is a certified valuation analyst, a CPA, has a law degree from Samford University, and a Bachelor of Arts in Accounting from Furman University. Ms. Garrett is a member of the National Association of Certified Valuation Analysts (NACVA), the American Institute of Certified Public Accountants (AICPA), the Georgia Society of Certified Public Accountants (GSCPA), and the Atlanta Bar Association. Her practice includes working with individuals, families, and attorneys through all financial aspects of divorce, tax, accounting and child support matters. Ms. Garrett has been qualified as an expert in several courts in Georgia and Florida.
Image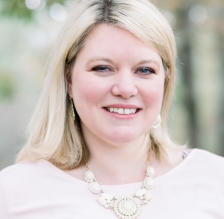 Katherine Wells Brune
SHRM-CSP
Katherine Brune is the owner and principal consultant of Worksprout, a consultancy and executive coaching service in the areas of organizational effectiveness, culture, wellbeing, leader and career coaching. She is a graduate of Georgia Institute of Technology and holds a M.S. in human resource development from Georgia State University. Ms. Brune is a Certified Professional Coach (CPC), a SHRM Senior Certified Professional (SHRM-SCP), a Certified Facilitator for Managing Personal Growth, and a Certified Facilitator of the Hogan Assessment. She is an instructor at Georgia Institute of Technology and a Fellow of Future Workplace. She was Employee Well-Being & Benefits Director, SVP of SunTrust Bank, serving the bank for over 13 years.